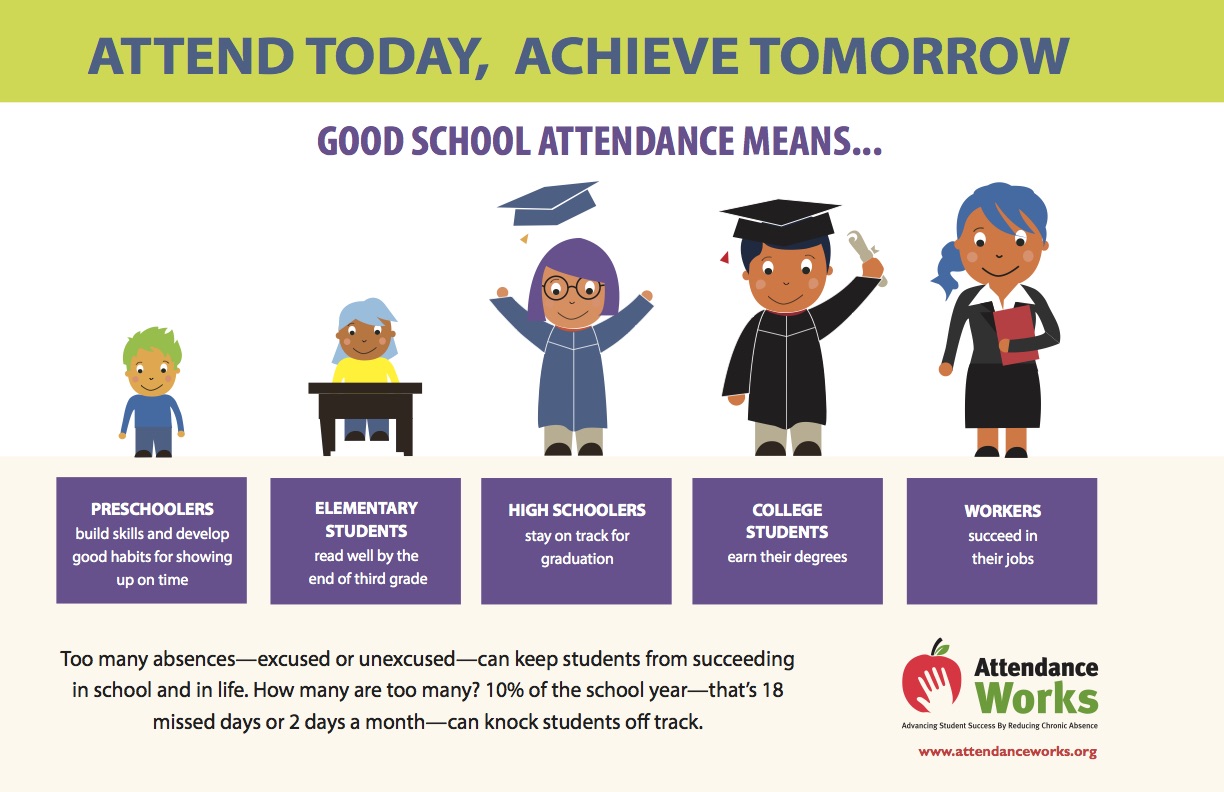 According to research by Attendance Works, chronic absences have more than DOUBLED since before the pandemic. Chronic absence — missing 10% or more of school days due to absence for any reason (excused, unexcused, vacation, suspension, etc.) — can translate into students having difficulty learning to read by the 3rd grade.
Our attendance slogan this year is "Husky Pride Starts Inside." We REALLY want our students here at school and know that you do too. Our daily attendance goal for Term 1 is at least 80% of our students at school! Let's help each other and make it happen!! I have attached some resources from Attendance Works, but please feel free to reach out if you need anything or have any questions.
We are Horizon. We Show Up Every Day.